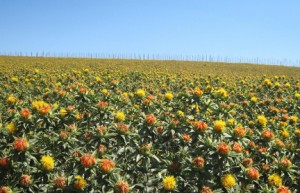 The Scott Tinley's Adventures Triathlon has become my traditional end of the season triathlon. I'll keep running through the winter, but I don't bike – it's too cold in the morning. It's a small event (only 30 people in the long course), and it's close to the folks' home at Lopez Lake Park in Arroyo Grande, CA . There's also the prospect of a rest afterward. Much as I like racing, it's nice to take a break. I really try to approach this event as a fun swim, bike, and run.
I've done this race 3 other times, but this year was the first time they had a long course event. It was nearly a 1/2 Ironman: 1.5-mile swim, 48.7-mile bike, and 9.3-mile run. It's a beautiful setting, similar to Wildflower, but without the Woodstock reputation. This was the first time I was on my own; Julie had stayed home. I arrived plenty early, so I took my time parking. I unloaded my bike from the trunk of my car and spent a few minutes assembling it and checking it out. Then it was a leisurely walk to the transition area, where I got a good spot to set up. It was a cold morning, and I was anxious to get started. But I took time to appreciate the setting. The fog was just above the lake, and I could tell it would be a beautiful day.
About 30 minutes before the start, I got into my wetsuit and walked down to the edge of the water. It's a 3 loop swim course, which starts and ends on shore and includes two loops in the middle of the lake. As I was checking out the course, I got a tap on the shoulder. It was Andrea Crespo/Ivan, a friend from years ago. We used to run together in the early 80's, and I remember her talking about triathlons. At the time she was training for a triathlon in Lake Del Valle, Livermore. When I reminded her of it, she said Lance Armstrong had come in second in that event. But what was really impressive was that here she was nearly 30 years later still doing long course triathlons. Way to go, Andrea!
The swim is in Lopez Lake, which is a nice setting in the canyons behind Arroyo Grande. Because it's a reservoir, those accidental gulps of water during the race aren't bad. But this time the swim course was different. For one thing, in previous years it was two laps running west to east. Because of the drought we've had the last few years, the water level was low and they had to reverse the course. And the longer course now meant three laps. I don't like keeping track of laps. I'm not a very good swimmer; I just want to put my head down and flail away for an hour.
So who knows why, but my swim was very slow. At the Full Vineman Triathlon a few months before, I'd just swum nearly a mile farther and it took me only 10 minutes longer. Maybe it was the deeper water (the Vineman swim is in a shallow river), and there were far fewer participants so drafting wasn't as frequent. I'm fairly sure I did only three loops. One thing is sure, I need to do a lot more work on my swimming technique.
Once out of the water, it was a quick sprint up the boat ramp and into the parking lot to grab the bike. Running up the boat ramp isn't fun; it's heavily corrugated so it's hard on the feet. But it's only about a hundred yards from the water to the bikes. The ride itself starts with a short, steep climb which is a shock to the legs. But after that it's a nice course with very little traffic. The route is mostly on Lopez Road and Huasna Road, both of which are dead-ends. Huasna Road in particular is very nice, rising from vegetable farms, up a valley through ancient oak trees, and ending just beyond the town of Huasna. The town of Huasna has a population of about 170, so forget about the thrill of cheering crowds. Instead, keep an eye out for deer and wild turkeys crossing the road.
Of course once you start a race, fun gives way to competition. I raced as hard as I could, and so I was satisfied with the results. My overall time was 05:45:45—my swim was 01:07:23; my bike was 3:04:08 for an average speed of 15.8 mph; and my run was 01:21:51 for a 09:05 pace.
So how'd I do against the competition? Well, I was #1 of a total of 1 person in my age group M55-59. Wait… how many in my age group… 1? OK, I did well because I had no competitors. But for the first time I stood on top of the podium. If I'm still doing this when I'm 80, maybe I'll be up there again.
Now that the season is over, I can enjoy the fruits of my labor: lots of rest and big holiday meals. My transition from fit and happy to fat and happy. Training doesn't start again until early December, when I need to begin my Napa 2010 Marathon training.
When Jim is not training or participating in endurance events, he is the owner of Phoenix Technical Publications. Phoenix Tech Pubs has provided complete technical writing and documentation services in Fremont and the San Francisco Bay Area for over 25 years.