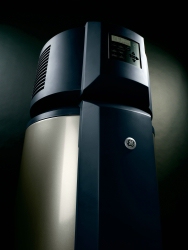 Faced with rising costs, General Electric moved production of a new energy-efficient hotwater heater halfway around the world – to Kentucky. CP Lab Safety moved manufacturing from China to California to cut costs. Tesla moved final assembly of its battery packs to California to minimize delivery delays to customers.
In a recent blog, I discussed some of the drawbacks of offshoring manufacturing jobs ("Boeing 787 Illustrates The Dangers of Offshoring,"). Today I am writing about a growing trend in manufacturing: "reshoring" jobs back to the United States.
For decades, manufacturing moved out of the United States to China and other countries where cheap labor drove down costs and increased profits. Many companies continue to move their production offshore. However, a significant number of companies are moving production back to the States, known as "reshoring".
Several factors contribute to this trend. One of the biggest is the rising cost of labor in many foreign countries. Chris Devonshire-Ellis, principal of Dezan Shira & Associates which provides labor law advice for doing business in China, warns that changes in China's labor laws are increasing salaries and protections for workers but are also driving up costs to the point that "many businesses now simply cannot afford to hire."[1]
Shipping costs have risen dramatically with recent oil price increases. In addition, long shipment schedules often trigger even more delays. Diagnostic Devices Chief Operating Officer Rick Abulhaj explains that the company must maintain about $4M in additional inventory to account for shipping times and delays from China [2].
American industry and political lobbyist groups have long advocated a return of manufacturing to the US. However, previous efforts focused on expensive government policies that resulted in zero or even negative growth to the economy. In contrast, the current movement focuses on calculating the Total Cost of Ownership (TCO) to highlight hidden costs of offshore manufacturing. Archstone Consulting, a global business consulting firm, estimates that 60% of manufacturers miss some aspects of their offshore costs; some miss as much as 20% of their total cost [3].
Some costs, like labor and shipping, are obvious; others are more subtle. For example, NCR moved manufacturing of ATMs back to Georgia to encourage participation of their customers in the design process. "Our large bank customers came up with the idea for the new ATMs," says Peter Dorsman, head of Global Operations [2].
Loose environmental regulations in foreign countries may lower costs. However, Design World magazine warns that a poor environmental record "could be a PR nightmare waiting to happen for your company if the right advocacy group latches on" [4]. Plus, foreign countries are increasing their environmental regulations, increasing manufacturing costs. For example, China recently changed regulations of waste-water treatment that may force facilities to close when they can not meet the new requirements [5].
Intellectual property is poorly protected in many Asian countries. Farouk Systems spends $500K per month battling counterfeiters in South Korea, driving their move to North Carolina [2]. Protection of intellectual property is improving in Asia – but also increasing costs.
Poor quality always comes with a cost. Sleek Audio now produces its high-end earphones in Florida instead of China. Reports CEO Mark Krykwo, poor quality production in China resulted in hundreds of thousands of dollars in scrapped inventory, while production mistakes cost millions in lost retail sales [2].
Finally, some businesses are starting to factor into their expense models the personal cost of late-night meetings and long business trips to Asia.
High-volume, labor-intensive products like clothing will probably continue to be made overseas. So will products like consumer electronics that are relatively inexpensive to ship but command a high retail price. However, many industries are finding that when they re-calculate the total cost of offshore manufacturing to account for increasing foreign labor and environmental costs, high shipping costs, the need for extra inventory, poor product quality, and unprotected intellectual property, the total cost of manufacturing in the US is the best economic choice.
x
Andrea is a Senior Staff Writer at Phoenix Technical Publications. Phoenix Tech Pubs has provided complete technical writing and documentation services in the San Francisco Bay Area for over 25 years.