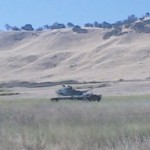 I had a great bike ride on Friday, June 10, from Mission San Antonio to Highway 1 and back, through Fort Hunter Liggett. I'm training for the Death Ride on July 9, so I needed to get in some long hilly rides. I was on my way to my folks house in San Luis Obispo – recently rated one the happiest places on earth! – so I stopped at Hunter Liggett. Because it's an army base, you can't park just anywhere. Mission San Antonio, however, is just across the road.
First, you may be wondering what is Mission San Antonio and Fort Hunter Liggett Army Base, and where the heck are they??
Mission San Antonio de Padua was established by Junipero Serra in 1771 as part of the chain of Spanish missions that ultimately spanned California. In the early 1800's the mission included a mill, millhouse, tannery, granary, reservoir, many farm buildings, living space, and a great church, and housed about 1300 residents. The isolated mission fell into a state of disrepair by the late 1800's. Restoration began in 1903 and continues today. The mission is a perfect place to capture the feel of Missionary California history.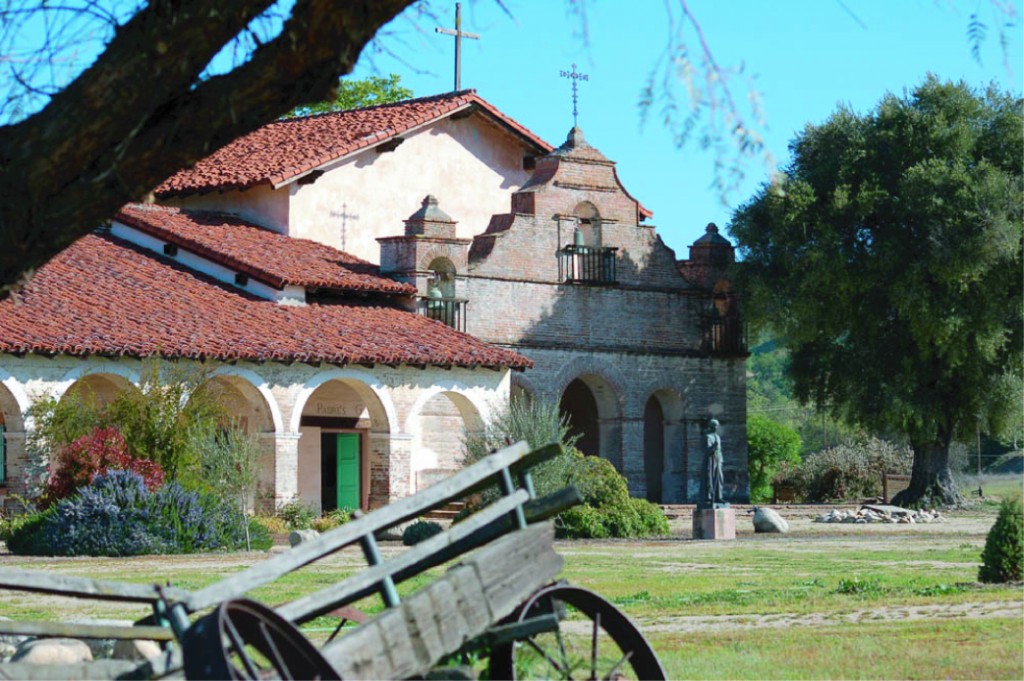 US Army Garrison Fort Hunter Liggett was established in 1940. It is the headquarters for the U.S. Army Combat Support Training Center and serves many active and reserve units. Fort Hunter Liggett is the largest installation in the US Army Reserves. The base offers hunting and fishing access for non-military personnel and even has an historic public hotel, the Hacienda Lodge, built by William Randolph Hearst as a ranch headquarters and guest house. Rooms and suites are available to visitors today.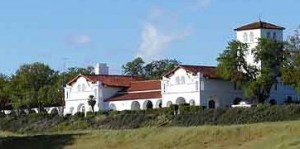 The base and the mission are about 30 miles west of one of the most desolate stretches of Highway 101, between Salinas and Paso Robles. Between the Army base and Big Sur are narrow roads and the steep peaks of the Ventana Wilderness.
In the past, I've biked the Del Venturi road, which I highly recommend. This time I decided to bike the Nacimiento-Fergusson Road to Highway 1. Highway 1 has been closed for months due to slides brought on by winter rains. I thought it would be a treat to see the highway with no traffic.

The weather was perfect, clear and about 70-degrees with very little wind. The total distance was just over 56 miles. (Note: the distances are estimates from memory.)
Most of the ride through Fort Hunter Liggett is easy, with some rolling hills for the first 15 miles.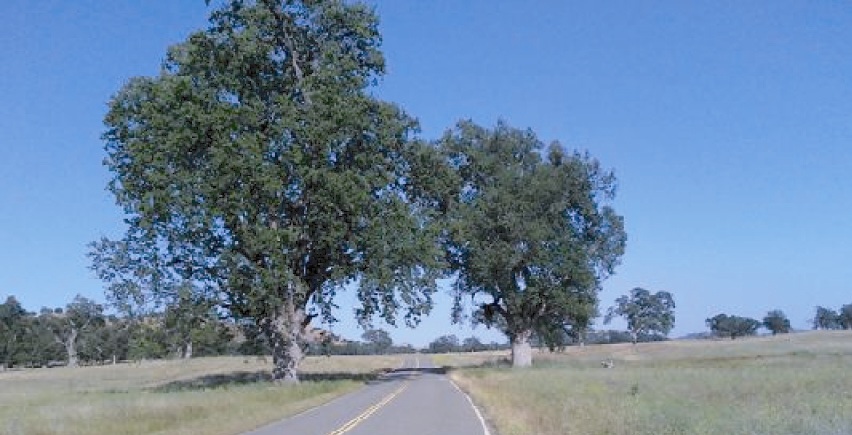 The army was doing training, so there were lots of humvees and heavy trucks closer to base. The helicopters flying overhead added to the excitement.

The climb to the crest is about 5 miles with a 6-7% grade. From the top, the view to the ocean is spectacular – at least it was for me that day, as there was no fog. It's all downhill to Highway 1 for about 8 miles, with a 7-8% grade. I wish I could give you the total vertical climb, but my bike computer is a simple speed/distance device with no GPS function.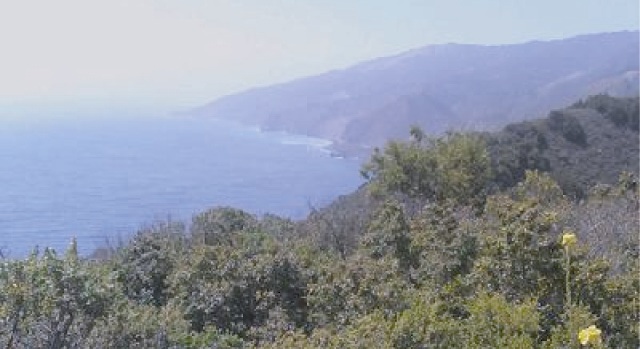 At Highway 1, there were plenty of people camping. As it turned out, the highway was reopened that day.
On the way back, I stopped at the crest of this hill for lunch.  I was half-way down the hill before my very dry eyes made me realize I had left my sunglasses behind. Decision: Bike back up the hill to get my expensive glasses or write them off? If you know me, you know how long I spent on that decision. So it was back up to the top for a third time. (Yes, I seriously thought about leaving them here.)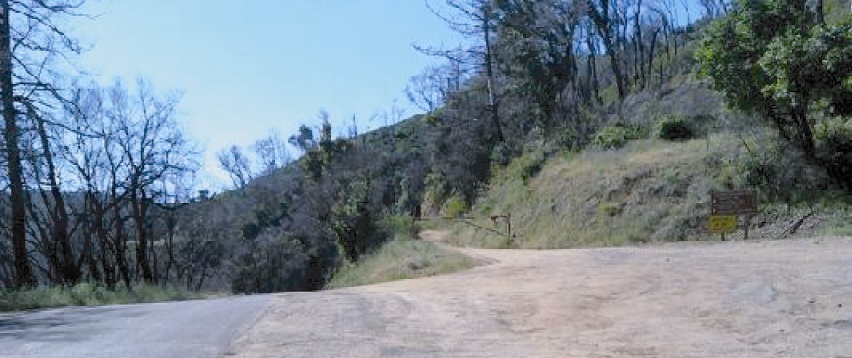 My total riding time was 4:40:01: maximum speed was just over 35mph, average speed was 12.1 mph. I stopped for lunch & photos, so the total trip took me about 5 hours. During that entire time I saw maybe 2 dozen cars. And the road was in very good condition.  If you decide to check out Hunter-Liggett, make sure you take lots of water, snacks, and tube patches. You're pretty much on your own out there and there's no cell phone reception.
When Jim is not training or participating in endurance events, he is the owner of Phoenix Technical Publications. Phoenix Tech Pubs has provided complete technical writing and documentation services in Palo Alto and the San Francisco Bay Area for over 25 years.